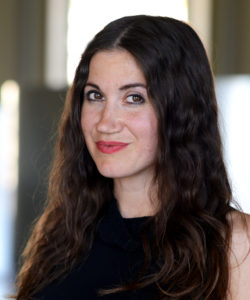 Bernadette Weber
I am a documentarist, cinematographer and predoctoral researcher with Austrian routes, Italian background and current "base camps" in Barcelona (ES) and The Hague (NL).
I majored in Cinematography at ZeLIG School for Documentary, I hold a Master's Degree in Philosophy and I am a PhD candidate in Ethics and Political Philosophy.
In my past I worked as an editor, producer, camera operator and video-journalist, in a variety of fields and genres. Now – and in the most recent years – my main focus in the audiovisual sector is and has been my work in documentary film as author/director/project developer and/or DOP.
My latest documentary works include "The Red House" (Feature Documentary, 2021), "Exiles" (Feature Documentary, 2018), "The others and us" (Participatory Documentary, 2016) and "Moon Europa" (Feature Documentary, 2016). I am currently developing projects with Albolina Film (IT) and donhofer. (AT). I am further co-founder, project developer & communication manager of LAND – Local Audiovisual Network & Development in Liguria, Italy.
Contact:
info@nanaweber.net
Bernadette on IMDb
Bernadette on ItalianDoc (Doc/it)
South Tyrol Effect (Italy) – IDM Directory
Styria Effect (Austria)
Follow me on Facebook, Instagram and Twitter.
Contact